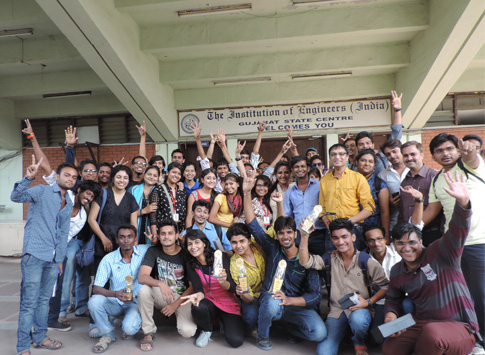 Creative Mind – 2014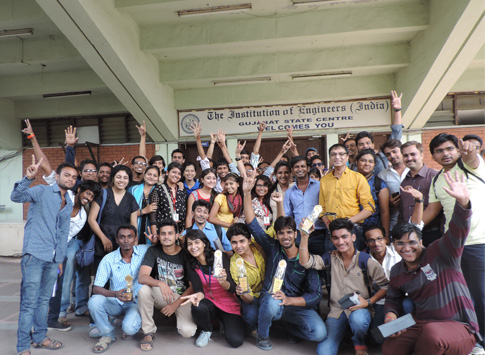 ARENA ANIMATION SAYAJIGUNJ GRABS SIX MAJOR AWARDS, VADODARA
Creative Minds 2014 a National Level Inter-centre Competition Organized by Arena Animation on 16/10/14 at Bhaikaka Bhavan, Navrangpura, Ahmedabad.The Main Aim was to focus & improvise the Professional Skill sets of students required in today's Animation industry.
Arena Animation Sayajigunj students won 6 major awards at Creative Minds-2014 Inter-centre Competition Gujarat zone held at Ahmedabad on 16th October 2014 from 110 entries in various categories from all over Gujarat.
A detailed feedback was given to the students to look forward to in their future projects as around 400 students from 12 different centers attended the event and got the chance to view and interact with industry professionals and quality works. Arena Sayajigunj Students developed the project under the guidance of professional mentor of Sayajigunj which resulted into Award winning entries at the event.
The Winners are listed below:
Dipak gaur and Priyank machhi – First prize – VFX Sequence.
Chirag Dharani – First prize – 3D Rigging.
Hitesh Sharma,Sushil suryavanshi,Nayan parmar ( The Thief – a 3D Short Film) – Second Prize – Short Film.
Kushagra Thakar – Second prize – 3D Modeling.
Vivek pillai – Third Prize – Cartooning.
Nupur Patel – Third Prize – Animation sequence.