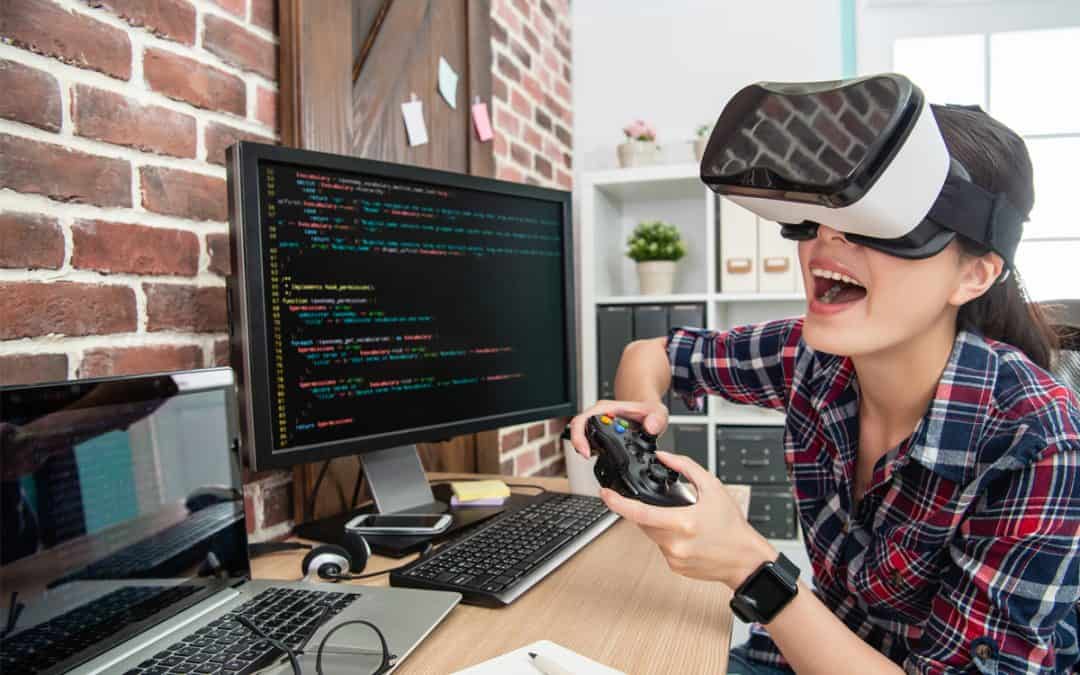 Gaming Market
Average Indian plays mobile games for 10.5 hours per week. An average Indian spends Rs 230/ p.m on mobile games, which totals to Rs 11700 crores per month since there are 51 crore gamers in India.
Growth In India 
Online gamers in India are currently 51 crores and the number of smart phone users are 65 crs. This number was just 2 crore before the national lockdown. As per Sensor Tower research, the No.1 market for mobile game download is India with 761.2 million  installs or 16% of overall downloads in March 2022. United States is at No.2 with 8.7% followed by Brazil at 7.6%. 
With 761 mn downloads, the average number of games per phone is 15 games per smart phone.
Emerging Studios In India
2021 saw 920 new gaming studios in India where as only 120 new vfx studios.
Advantages of Becoming A Game Designer
1) A Casual Yet Enthusiastic Work Environment – The culture of game designers is made up of individuals who live their Highest Passions. They experience gratification of creating something which is enjoyed by all.
2) A Degree Isn't Necessary – Many studios will hire a designer if they know what they're capable of creating.
3) Use Analytical & Creative Thinking – It is vital to be analytical & creative while designing as these will determine how you solve problems.
4) Playing Games Is A Part Of Your Job – Need we say more?
5) Competitive Salary – Ok, show me what you've got & I'll pay you what you want.
6) Dynamic Industry with a Steady Career – The industry is constantly changing which ensures a continuous learning new things while in the field providing security.
7) Do More Than Just Entertain – Did you know that video games are also used in soldier trainings, child's schooling, weight loss program, space mission preps?
Jobs in Gaming Industry
Analysts predict over 40 thousand new job opportunities by 2022.
India has emerged as the third best county in the world of creative industry, most known for involvement in M&E industries, according to data analyzed by Sortlist.
At present, there are more than 400 gaming companies in India that include Infosys Limited, Hyperlink InfoSystem, Fgfactory, Zensar Technologies, among others.

Candidates with an average experience of two-three years can earn up to Rs 5 to 7 lakh per year. Salaries can significantly grow based on skills and experience. Even freelancers have the potential to earn Rs 10-15 lakh per year as jobs are outsourced globally and provide lucrative incentives.