What is Special Effect?
Special effects is imagery that is created from non-genuine or artificial sources or crude material to some degree or entire but should seem genuine, predictable with whatever is left of the components in the story.
Special effects (often abbreviated as SFX, SPFX, or simply FX) are illusions or visual tricks used in the film, television, theatre, video game and simulator industries to simulate the imagined events in a story or virtual world. For example space travel that can't be accomplished by cutting edge or ordinary methods.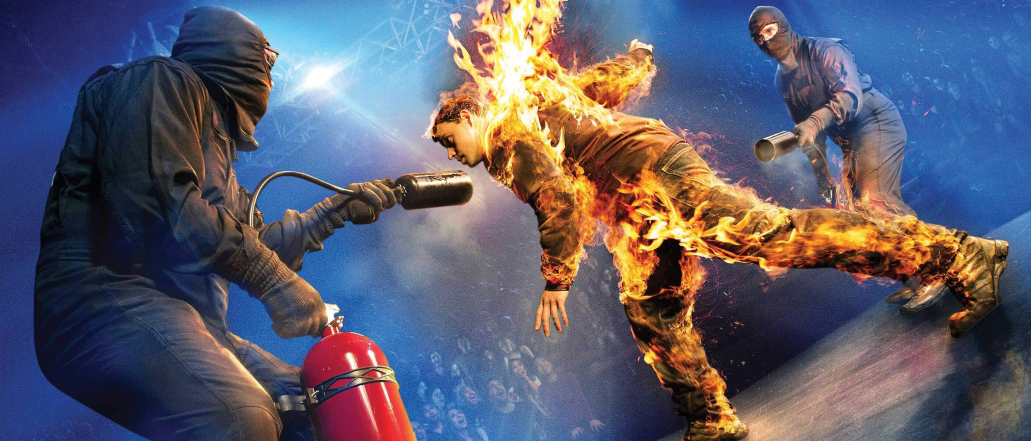 Example for Special Effect
In the show event that you show a genuine tiger, will the audience think it is genuine? Not likely, but rather it will seem genuine, steady with whatever remains of the fictional story (which isn't genuine as well). Then again, if you show the audience a film like Who Framed Roger Rabbit they realize the movement isn't genuine but still, accept it as a major aspect of the imaginary world made by the producers.
Click on below Video: Who Framed Roger Rabbit
Special Effect is divided into two categories:
1. Mechanical Effects (Physical Effects)
Mechanical/ Practical Effects are achieved during the live action shooting in which they make use of scenery, scale models, animatronics, mechanized props and atmospheric effects in creating physical rain, wind, snow, fog, clouds etc.
These effects are also incorporated into makeup and set design.
Click on below Video: Beginners Mistakes in SFX
For Example: Prosthetic makeup can be used to make an actor look like a non-human creature or a set may be built with breakaway walls or mirror to enhance a fight scene.
2. Optical Effects (Photographic Effects)
Optical impacts are techniques utilized in image or film outlines are made photographically either "in-camera" utilizing multiple exposure, mattes or post-production using an optical printer. An optical impact may be utilized to put performing artists or sets against a different background.
Computer-generated imagery (CGI) has gone to the forefront of special effects technologies. It gives film producers more control and enables numerous effects to be practiced all the more securely and convincingly and—as technology improves—at lower costs. Therefore, numerous optical and mechanical effects technique have been supplanted by CGI.
Different Techniques to Create Special Effect
There are three techniques to create images for video or films:
1. Through the Camera
Split screen

Stereoscopy

Flicker

Props

HDR (High Dynamic Range)

Flare

Stop motion

Filters and Lighting

Zooms, movements, etc.

High-speed Imaging

Slow-motion

Still imagery

Prosthetics and Make-up

Miniature sets, models, etc.

Motion control rigs

Underwater techniques

Action, Stunts, Simulations

Guns and Weapons

Explosives

Set Design and Decoration

Lens (e.g. fisheye, tilt-shift, etc.)

Animatronics, puppetry, robots, models, etc.

Color or Tonal effects (Black and white, LUTs, Gammas, etc.)

False perspective (using the set and lens)
Click on below Video: How to Add Special Effect in your Video
2. Scanning
Hand-drawn animation

Film

Other media or imagery
3. Computer Software and Hardware
Editing

Compositing

Keying

Rotoscoping

Tracking

Texture mapping

Motion Capture

Crowd simulation

Animation

Colour grading

Painting, Matte painting

Filters, plug-ins

Warping, deforming

Motion Graphics, Text, Shapes

Lighting, Ray tracing, Shading

Resizing, reframing, transcoding

Bullet-time, Time-lapse, Hyper-lapse

Fluid dynamics, Fractals and Particle dynamics

2D and 3D Models, Texturing and Animation

Slow-motion or high-speed Retiming and Interpolation
Click on below Video: 7 Movie before and after Special Effect
For beginner animation enthusiasts who want to learn different techniques to create a special effect on a professional level and want to become a special effects artist, please send us an enquiry for our Arena VFX courses in Vadodara.