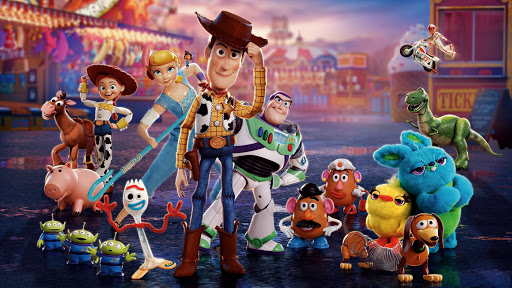 The animation industry in India is expected to grow at a pace faster than the IT industry's! Animation as a career option is a field where you can fulfill your dream of "enjoy-as-you-work" , feel satisfied at the end of your day and get praise from your clients as well.
The art of putting together images to depict a sequence of events is much older than we think. Today, animation continues offering us a captivating way of telling stories and providing information. Thanks to advancements in techniques and technology.
Blockbuster movies such as Kung Fu Panda, The Chronicles of Narnia, Wall-E, Coraline, Up, Bolt, Ice Age and Monsters vs. Aliens are striking examples of the miracle that is animation. Animation industry has boundless scope for those who love to create magic.
The animation industry is on the path of expansion and ready to experience a extended period of boom. What is more exciting is the fact that this industry would give employment to thousands of prospective 2-D and 3-D animators every year. This boom is further going to be fuelled by the outsourcing of animation project work by Disney and other animation giants to India.
The field of animation is sometimes misunderstood with cartooning. Cartooning is simply drawing caricatures of characters with some distinct subtleties to make the character evoke a sense of comedy. On the other hand, animation is the art of breathing life into these characters. Animation is the art with which inanimate objects are brought to life with the help of various modern computer based sequencing techniques.
Animation Industry :
Animation & VFX Industry to grow at 17.3% CAGR in FY 2019 to reach Rs. 86.7 Billion. According to a recent report, the Indian animation and VFX industry is growing in excess of 20%. 3D  Animation is one among the greatest buzz words in the entertainment world. Since its emergence to the now seen stage, 3D animation has grown swiftly and steeply. Indian animation companies have especially benefited from the global giants of animation like Walt Disney, Sony, and Warner Brothers, since they are outsourcing animation characters and special effects to Indian firms. With the increasing demands in outsourcing, various animation companies have emerged across India. Animation companies are forming animation hubs in major cities like Mumbai, Bangalore, Chennai, Trivandrum, and Hyderabad.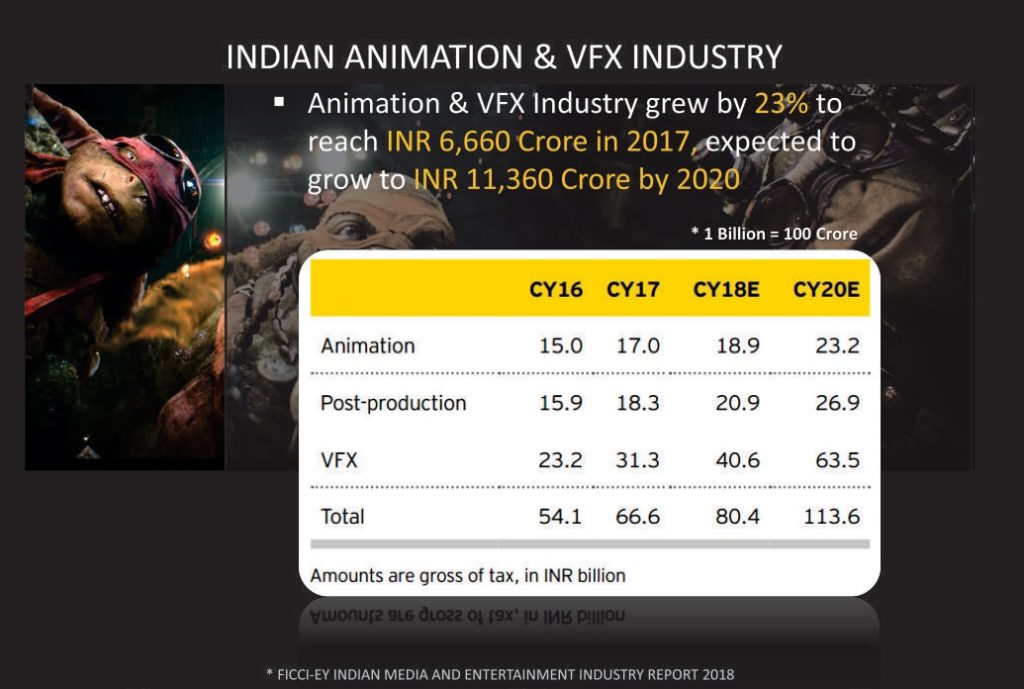 Start Early
There are no special subjects that are needed to be studied at this level. But aptitude in sketching, drawing and deep interest in computers is always considered essential to gain entry into the animation industry. The main specialization which is needed to become a good animator is to have a creative mind and have a sense of style. Animation is one of the most fast rising industries. Animations have very extensive hold in the world of multimedia.
Is it the Right Career for Me?
If you have oodles of creativity, then yes, this is the right career option for you. For being a good animator you need to possess a great deal of zeal and imagination. You must be good at drawing and sketching. An understanding of human, bird and animal expressions and movement is very important part of animation as it will help you express the characters you create in the most appropriate way.
Job Prospects
Job prospects for animators are rising at a very fast pace thanks to the boom in the entertainment and gaming industry. Animation with time has got a good hold over movies, television and advertising industries due to the excessive use of special effects. Animation is the life generating tool which can create an illusion of movement in any picture or image with the help of technology and software. Animation is used in almost all fields now days, whether it is a movie, any advertisement or an educational e-learning etc.
Excellent Career Avenues In Animation :
If you intend to enter the mind-boggling world of films and television, here is the most promising avenues that you can consider.
Animated Content for International Studios
Indian Animated Films
Indian Feature Films
Entertainment (Television Channels)
Ads (Animated content in Ads)
Education (e-learning)
Virtual Walkthroughs (Architectural 3D Walkthroughs)
Internet (Web Animations & Rich Media)
Fashion Designing and Interior Designing (simulations)
Gaming (Console, Online & Mobile Games)
Medical, Legal and Insurance industry (Medical animations)
Pay Packet
After finishing the training with leading animation institute, one can work as a junior animator with salary ranging between Rs.20000 to Rs.35000. As an animator gains expertise and experience, he/she can surely look forward for promotions and salary anywhere between Rs. 45,000 to Rs.60,000. Those who start own business houses can exploit the opportunities hidden in animation industry up to maximum extent. It's one of the goldmine fields to explore.
In future, the scope for animation courses will surely increase as various animation giants like Disney are outsourcing the animation works. Hence, choosing a career in Animation will yield a ton of benefits.
Arena Animation sayajigunj Gujarat's Number 1 institute of  Animation Training established since 23 years of Excellence in education. The Arena Animation offers complete training in all aspects of Animation to make its students capable of employment and progress in the animation industry.