Though Indian movies may be running a bit late to catch up with the global CGI and VFX, many of the popular Hollywood movie production houses choose companies in India for their visual effects works.
Don't believe us? Here are some VFX companies in India that are becoming hot favorites among Hollywood filmmakers:
Digital Domain
The visual effects of the chart topping Hollywood superhero movies like Deadpool, X-men Apocalypse and Spider-man: Homecoming were all made possible by Digital Domain.
Phantom FX
It is a leading VFX company today, and have created the awesome transformations of robots to cars for Michael Bay's Transformers franchise. Along with it, they have worked on some other movies including The Avengers, The Curious Case of Benjamin Button and Ghostbusters.
Prana studios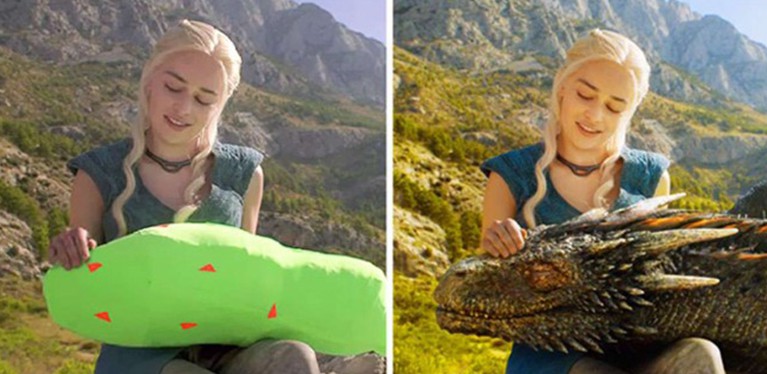 When watching Game of thrones most of you would at least have had one awe struck moment viewing the majestic fire-breathing Dragons. Well, the next time you watch those dragons, don't forget to tell your friends or family that it is the work of Indian visual effects artists.
MPC
Since its inception in December 2010, the Bangalore division of Moving Picture Company (MPC) has delivered high quality visual effects for Hollywood movies. The team has contributed VFX for movies including X-Men: Days of Future Past, Godzilla, Guardians of the Galaxy, Cinderella, and The Martian.
Prime Focus
Avatar, one of the most expensive movies ever made, with a budget of Rs. 1,100 crore was revolutionary in terms of its visual effects. 200+ VFX shots for this movie was done by none other than the Indian company Prime Focus.
Prime focus founded by Namit Malhotra has now proved itself worthy enough to be the world's largest independent and integrated media services powerhouse. To their credit are Hollywood entertainers like Gravity, Interstellar, Shrek, and Tron: Legacy, among others.
After winning the Oscar for the Best Visual Effects in 2010 for Gravity, in 2015 the team again got their well-deserved win for the same category for Christopher Nolan's Interstellar!
A year later, Prime Focus again received five Oscar nominations for their works in Tree of Life, X-Men: First Class, Harry Potter and the Deathly Hallows Part 2, Transformers: Dark of the Moon, and Hugo.
These simply prove that the VFX studios in India have already made their mark in the global cinema. The industry needs more and more trained VFX professionals to create such marvelous films. Now is the right time for you to enter the industry. Arena's Vfx career course can definitely help you get started.
Which is your favorite VFX-heavy film till date? Let us know in the comments below.