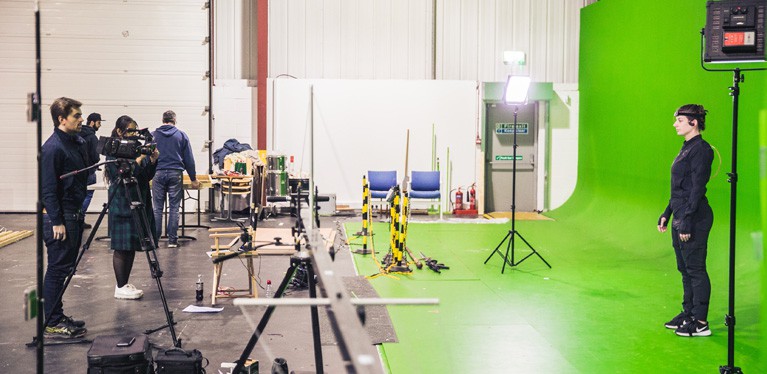 Do you ever wonder what went behind creating the wizards flying on broomsticks in Harry Potter movies or the dragons blowing fire in the Game of Thrones series?
What is that green screen that you see all the time in the 'behind-the-scenes' videos of almost all movies and especially fantasy movies? If your curiosities run in that direction, becoming a VFX Artist could be your calling. Career choices after the 12th can be very hard to make, partly because there are too many fields to choose from. If a creative job excites you, or if you want to associate with the film industry, then the field of Visual Effects (VFX) is the one for you.
So, without further delay, let's look at all things you must do to become a VFX Artist!
1.    Know your traits:
The first step in making a career choice is whether your personality traits match the requirements of the job. The traits that are suitable for a VFX Artist include:
•    Creativity- A creative mind is the most important trait that a VFX artist must-have. Imagination is the first step to becoming an artist.
•    Knack for design- Having an eye for colour combinations, a visual sense of what looks attractive on-screen and attention to detail are important in this job.
•    Basic understanding of physics and computers- VFX includes playing with motion graphics, vectors, velocity, angles, lighting and many of those words you heard in a Physics class. A basic understanding of these technical concepts creates a stronger foundation.
•    Teamwork- At the end of the day, VFX is a collaborative effort with various people working on the same project. It goes a long way to be a team player and coordinate properly with your teammates and colleagues.
•    Sticking to deadlines- The VFX industry usually works on a tight schedule, so as a VFX Artist, you will always be expected to complete your tasks within the deadlines given to you.
2.    Enroll yourself on a VFX course from a reputed institute:
You can join one of the top institutes for VFX right after your 12th. You can do full-time certificate courses in VFX along with your graduation.
3.    Sharpen your technical skills:
This will be the most important aspect of your journey. While you're taking a course, make sure to learn these software's:
•    Adobe Photoshop
•    Autodesk MAYA
•    Adobe After Effects
•    Houdini
•    Adobe Premiere Pro
•    Nuke
•    ZBrush
•    Mocha
Coding skills can be a huge add-on for a VFX artist. Python is the most widely used language in VFX and gaming.
4.    Take up independent projects while you're studying
It is important to have an impressive portfolio to increase your chances of getting placed in a top VFX company. Work as a freelance VFX Artist and start your own independent projects. They will not only give you practical experience but also build up your portfolio.
The biggest advantage of choosing this field is its flexibility. If you're passionate about visual effects and computer graphics, it doesn't matter whether you're a 12th pass-out or a college drop-out. The only thing an employer would be looking for in you is your skillset. With placement assistance, you will have a higher chance of landing a job immediately after the successful completion of your course.
So, choose the institute that offers
career-oriented training in VFX
, expert guidance and placement assistance to help you accomplish your career goals. Go ahead, take the first step ahead towards your dream career. All the best!