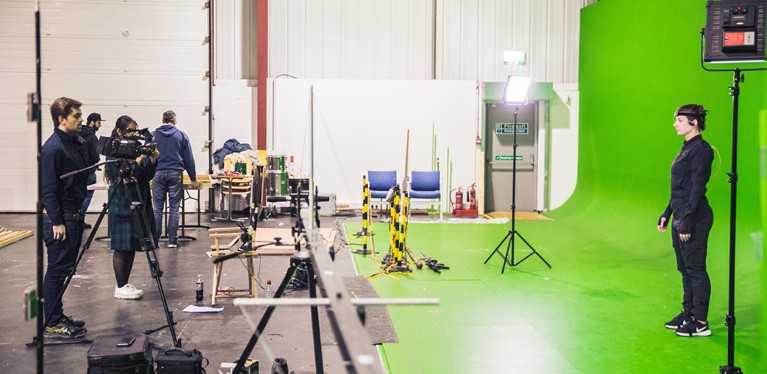 Animation and VFX are two indispensable tools of modern filmmaking. Although animation has been extensively used in media and entertainment content for several years, it is most of the time falsely considered as a part of VFX. And also in no way should VFX be considered superior to Animation. Both serve different purposes even though they have some overlapping workflow approaches. Both also offer rewarding career options and you can choose the best institutes to get trained in animation & VFX. With promising career courses, you can build a successful career in the media & entertainment industry as an Animator or VFX Artist.
Before we dive into the key differences between them, two let's consider them to keep things in perspective.
Like any other art form, animation too grew from scratch. It was initially done through sketches on a film, and subsequently with the help of software. However, that was not the case in VFX. It had the advantage of being created on high-end tech right off the bat. Techniques were inherited from the ones used in animation like lighting, modeling and texturing. Despite this, it is good to know that both continue to evolve and grow at their own pace. Now let's dive into the differences
Application:
Animation in a pure sense is about creating motion in a character. The character could be in the form of a human being, objects or just about anything. It could be a sketch, painting or even a physical model. Animation creates illusions of movement in these characters and thus creating a scene. The concept of VFX is the exact opposite of it. VFX is applied to real scenes or frames. The special effects created on the software are superadded on real elements thus enabling us to manipulate live-action shots with the help of computer-generated imagery. This helps us to achieve tasks that otherwise won't be possible or might be expensive during production.
Timing:
In terms of time taken, the animation is usually but not always a laborious process as it is involved right from the beginning of production. VFX is a part of post-production and becomes challenging only when most of the shots of a movie heavily rely upon it as in Sci-fi and Superhero movies. Talking solely about the post-production phase, VFX takes longer even though the number of people involved is higher. It requires an editor, colourist, motion designer, sound designer, 3D artists and compositors while post-production in animation is mostly devoted to sound designing which plays a bigger part here than the former.
Cost implication:
From an economical perspective, the cost of technology is higher in VFX. Animations are flexible in the sense that you can simplify the costs. That being said, if the animation is complex, the requirement for specialized professionals drastically increases and so does the cost. Movies of studios like Pixar and Dreamworks require as much budget as VFX of Disney.
Excited to build a career in Animation or VFX? There are plenty of courses available at the best animation & VFX institute. Choose a course that suits your requirements the best and get started!