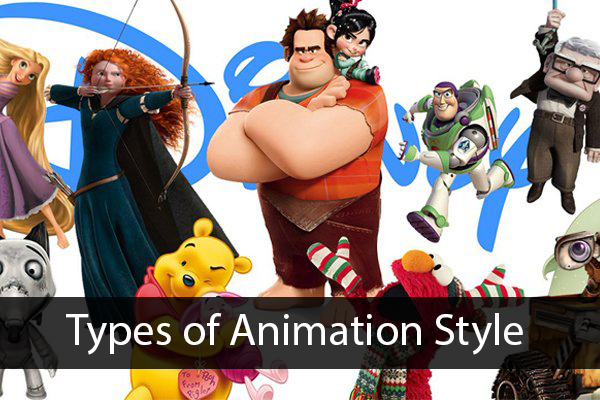 Animation Style
If you have ever seen a commercial TV or watched a children's movie, you are familiar with animation. Have you ever thought about the various types of animation you can use to create energy and interest? The animation may seem like an artistic style that's out of reach for videos, but that's not the case. Arena has a ton of animation style and techniques you can customize in seconds.
There are many different ways to capture the power of animation from 3D animation to stop motion and isometric animation. Here is everything you need to know about the latest animation style.
Click on Below Video: Animation Style: 12 Principles of Animation
4 Main Types of Animation Style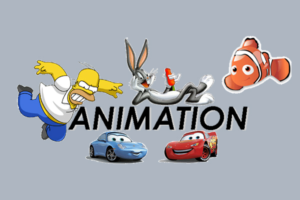 1. 3D Animation
The three-dimensional animation looks extremely realistic. Also, 3D animation referred to as CGI, is formed by generating images on computers, which become the frames of an animated shot. Digital animation can be very realistic, and animators can be artistically skilful to create a character. An animator will often create a very simple version of a digital character and build up with digital muscles, hair, skin, pores etc. Arena sayajigunj offers many 3D scenes to illustrate and add depth to your animation images and videos.
Click on Below Video: Difference Between 2D and 3D Animation
2. 2D Animation
When you think of animation, traditional, hand-drawn 2-dimensional animation is probably the first thing that comes into your mind. Disney movies and cartoons use 2D animation via a series of still drawings, but now 2D animation is created using the software such as After Effect, Photoshop, Nuke, Silhouette and many more. Arena sayajigunj has a range of great, 2D-animated characters that can add a lot of personality to your animation.
3. Stop Motion
Stop motion is simple, but it is a time-consuming process. To create a stop-motion animation, first, take a photo of one object, then move it a little and take another photo. Repeat this process again and again, and they play the stream of the photo frame by frame in the sequence to create the illusion of movement. The earliest known animated feature-film used cut-out animation, where flat pictures are physically cut out of paper or fabric and animated now stop-motion use artistic materials to create the physical objects. Many animators work with stop motion for artistic purposes, as it is still tricky to recreate digital stop motion models.
Click on Below Video: Creating Stop Motion Video in Photoshop CS6
4. Motion Graphic
Motion capture is the method used to make 3D digital animation as life-like as possible. An actor will be filmed doing actions, speaking, or even acting full scenes, while a film camera captures special sensors on their face and body. Then this is translated into a digital character, which can be controlled by the animator. This type of digital animation is often used in blockbusters, including The Legend of Tarzan film and Dawn of the Planet of the Apes. Motion graphics are used to create subtitles and credits in TV programs and films and advertisement. Websites also use motion graphics in abundance.
Click on Below Video: Basic of Motion Graphic – After Effect
Click on Below Video: Dawn of the Planet of the Apes: Transforming Human Motion-Capture Performances Into Realistic Apes
An animation is such a vast and versatile subject, and there are endless routes you can go into this field with arena sayajigunj. Animation is always developing and changing field, and as a course or career, there is a lot to keep you interested.