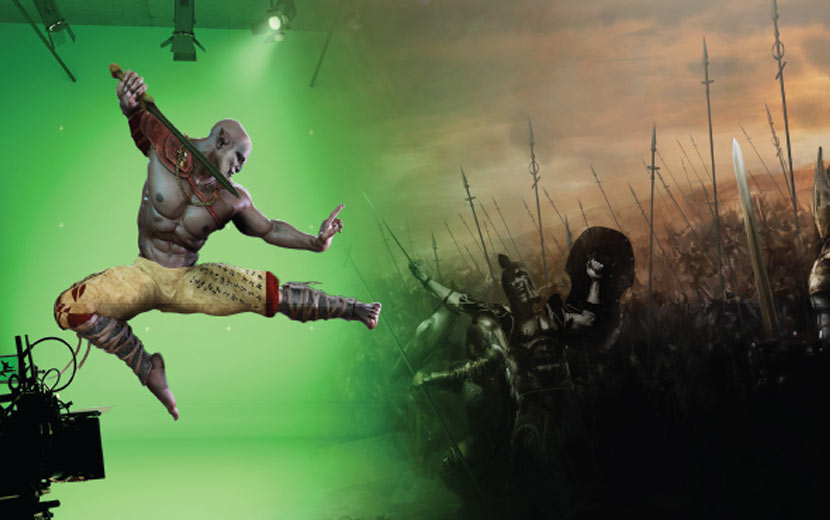 The present technological advancement in movies have proven that almost nothing is impossible in the visual effects industry. With the tremendous growth of technology, day by day, there are no limits in filmmaking. We are already at a point where digital animation and CGI can look exceedingly similar to reality.
So what does the future has in the stores for VFX?
VFX will be used even more throughout the development, pre-production and filming process of a film. That's the pretty obvious one!
The current VFX technologies are not only time consuming but also expensive. So the companies would be focusing not just to improve the quality but also to reduce the average cost of delivering a single shot. Right now the goal is to make it profitable enough to stay in business.
The distinction between Visual Effects shots and real-life shots will fade, further. An incredible number of visual effects shots are not even being noticed today. They go undetected as they are amazing. This gives more opportunities for creativity and storytelling to the filmmakers. For example, TV shows like The Walking Dead and movies like Fast and Furious involving car chase scenes use green screens for driving sequences.
VFX may still not be able to do everything 100% perfectly. Like the holograms used in I, Robot and Captain America they still pose a challenge which will hopefully be conquered with advancing software. Traditionally, the most difficult things to simulate are dust, water, smoke, fire, and light distortions.
5. Optimised work flow can be expected. Fully rendered animations are not real time animations, but hopefully with the advent of faster processors and better technology it will get closer to real time animation which is visually as perfect as offline rendered animation is now.
Did that go over your head? Pardon us. To present in simpler terms – the offline rendering process is usually much less performance-critical, so you have the option to use very expensive rendering techniques for better performance.
India may get more VFX. More and more Hollywood studios and directors are willing to outsource their post-production VFX work to Indian studios and companies. This means, there will be more job opportunities for the trained professionals who have completed job-oriented VFX Film Making Courses.
Do you see any more advancements in the VFX industry in the near future? Let us know your thoughts in the comments below.