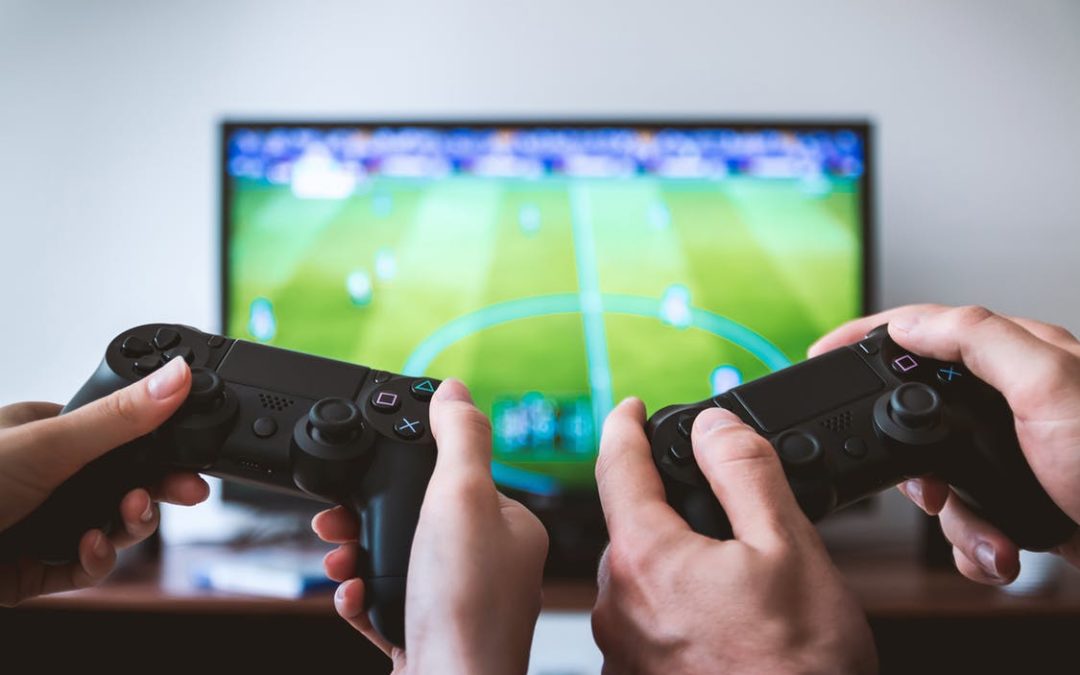 India Is Poised To Become One Of The World's Leading Markets In Gaming Sector. Currently Valued At INR Rs.89 Crores, The Indian Gaming Industry Is Estimated For The Annual Worth Of INR Rs.110 Crores by 2020 Taking The Lead At 71% Share.
According to statistics shared by the AGA, globally game industry provide employment to as many as 1.7 million individuals, with the employment rate growing by 62,000 jobs (on average) every year.
The Starting Range Of Salary In Gaming Industry Is INR Rs. 3,00,000 – 7,00,000 P.A. For Profiles Like Unity 3D Developer, Game Developer , Game Designer, Mobile Game Designer, Unity 3D Artist.
Games Have Now Become The Most Popular And Profitable Form Of Entertainment. Games have evolved tremendously in last 2 decades with the popularity of video games consoles like PlayStation and Xbox 360, PC games played through the Internet, and the increase of smartphone users playing games apps.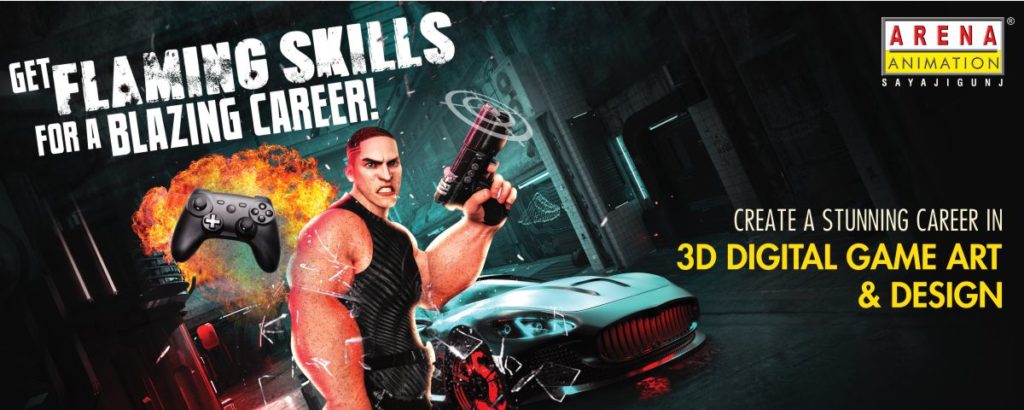 To provide the need of the employment opportunities available in the Gaming market , Arena Animation is launching Gaming Career Course in 3D Digital Game Art Program.
About Course :
The Gaming Industry globally is bigger than the Film or Television Industry worldwide. A Career in Gaming is considered as one of the trending choice of the new generation.
Gaming Studios rely on the artistic talents of Game Artists to drive the visual quality of the game, whether specializing in Characters, Assets/ Props or Environments.
Today's Gamer looks not just for a good story, entertaining Gameplay but also stunning Game Art.
Course highlights :
Learn and demonstrate storytelling for Games by creating a Game Design Document (GDD)
Understand Game Mechanics, role of Game Characters & the process & practices of Game Level designing
Understand and Utilize the Game production pipeline and workflow between Blender, Zbrush, Substance Painter & Unreal Engine.
Produce Concept design for Game Characters and Environments (Game levels).
Model & digitally sculpt 3D Game Characters using Blender and Zbrush
Using modern texturing workflows, Create Game Asset Textures with Substance Painter.
Learn & create the process of Rigging & Animation of Game Assets and Characters
Learn the process of Character setup in Unreal Game Engine
Trending careers :
There Is A Rising Demand For Professionals In Gaming Industry, From Artists To Programmers To Designers To Audio Engineers. There Are Many Exciting Job Roles Available, Which Are Not Just About Playing Games But About Creating Them. Let's Have A Look At Some Of The Rewarding Careers In The Gaming Industry.
Game Designer
Game Developer/ Programmer
Narrative Designer
Game Tester
Game Animator/ Visual Artist
Game Reviewer (Critic)
Advantages Of Gaming Industry In India :
World's Largest Youth Population
World's Second Largest Internet Population
Huge Skills Base Across IT, Testing And Arts
Availability Of Creative Talent
World-class Infrastructure And Advanced Technology
Presence Of Big Development Centres Like Microsoft, Nvidia, UbiSoft, Zynga, Electronic Arts, Disney, Playdom, Sony, Etc.
Eligibility criteria to join :
You can join Gaming course after 10th / 12th / Graduation.
10+2 students (Any stream)
Under Graduates – Fine Arts, Commerce, Science or Arts students (Any stream)
Students with a creative bent of mind and have Passion for design and Gaming
Our institute provide 1.5 Year program in Game Design & Development course in vadodara.