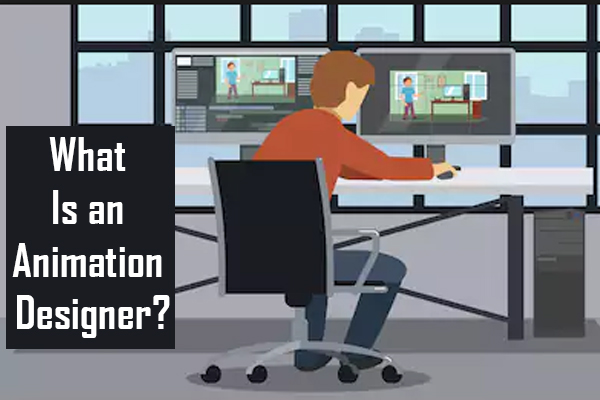 Animation Designer
An animation designer utilizes computer technology to create images and effects for movies, television, websites and video games. It also coordinates projects and animators to produce 3D animation.
How to Become an Animation Designer
Animation designers, also referred to as animators, create visual effects and animation featured in video games, movies, and TV shows, as well as on websites. Created from computer software programs, 2D or 3D animations are used to replicate the features and actions of people, animals, places and things to tell a story or advertise a product.
Career of Animation Designer
Careers in animation designer are something that many students are considering in today's economy. In a similar fashion to web design, graphic design, and other internet related careers, the demand for people has increased with these skills. Animation designers do much more than make cartoons these days, even though this is still an excellent career option. With advances in computer technology, animation designers are now used in many different businesses such as movies, television, marketing and advertising, video games, and website development. So, there is an ample opportunity to find an excellent job in a wide variety of industry with education and training.
List of probable Career Roles in Animation:
2D Animator
3D Animator

Image Editor

Modeller

Texture Artist

Layout Artist

Lighting Artist

Story Board Artist

Background Artist

Clean Up Artist

Rigging Artist

Rendering Artist

Key Frame Animator

Character Animator

Digital Ink and Paint Artist
Click on Below Video: Career in Animation
Common Software that Animation Designers should know include:
Adobe Illustrator

Adobe Flash

Adobe After Effects

Adobe Indesign

3D Studio Max

Cinema 4D
Career Facts of Animation Designer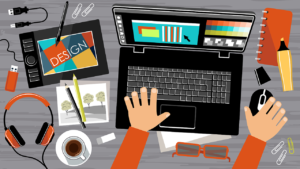 If you are considering a career as an animation designer than the following information and facts should provide you with some insight into what you can expect:
The industry trend is to focus on computer-based animation.

Video game industry provides numerous opportunities for animation designers.

Animators are often required to work for additional hours to ensure project deadlines are met.

Most of the animators get their start in drawing and more traditional forms of art.

Most important skills to have to include creativity and innovation, attention to detail, organization, effective communication skills, focus, as well as being able to work in many different working situations.

The overwhelming majority of people that work in the industry have an animation related college diploma.

Common training degrees include Animation Production, Computer Animation, Arts and Design and Computer Visualization.

Most animators get their start by enrolling in an internship program or co-op and then are hired out of school.

Most animators start their career with smaller companies and then move onto larger companies as they gain more experience.

Many people start in graphic design and Web design and then specialize in animation.

Developing an extensive portfolio to showcase skills is a critical factor in getting hired for animation projects.
Click on Below Video: Career in Animation: How to be an Animator?
Animation Designer Salary
Animation Designers salary expectations widely based on experience and the type of animation project that you are working on. On average, an animation designer can expect to make anyplace approximately Rs 349,958 per year. Experience can also lead to more advanced job positions in animation management, which will increase your annual income.