Student Mid Course Work Evaluations Conducted
Student Mid Course Work Evaluations was Organized at the Center where Students presented there Projects and Assignments Done for Particular Software's as Assigned By Mentors on Different Technical Topics as Students got a Precise Feedback on there Work and Gain some Extra Knowledge in there Subjects of Interest ,57 Students were Evaluated by Jury Mentors Olive Sir and Bhavesh Sir.

SPECIAL SESSION WAS ORGANIZED ON FUTURE AVENUES IN GAMING
The World is Changing so is the Technology that we use and keeping that in mind a Special Session was Organized on Future Avenues in Gaming, as How Students can Contribute to Creation of Games and its Content By Using Technologies of AR & VR and to make them Understand the Concepts of, An Interesting Session was For Students as they got Knowledge of Future Shaping Technologies. Session Conducted by Kishin Thakur,Gaming Expert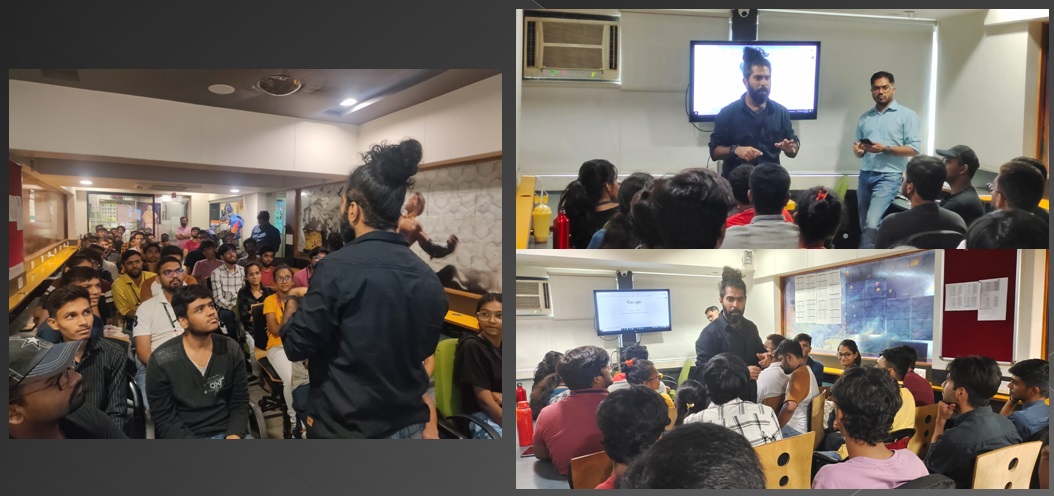 Evaluation of Trinity and VFX Film Making Students by RAH Amar Trivedi
Trinity and Vfx Film Making Students work is always required to be Matching with industry Standards.To Evaluate and Guide this Our RAH Mr.Amar Trivedi had an Interaction with these Students as he guided the students with valuable tips and feedbacks to improve there work and be Industry Ready

Student Presentations on Research on Brand Creation
Special Activity was Conducted for Graphic Designing Students to Do a Research on a Particular Brand and Share there Findings and Observations of that Brand its Logo,History,USP and Market Value. Students Were Divided in Groups to Work on. This Activity was Conducted to Develop presentation Skills of Students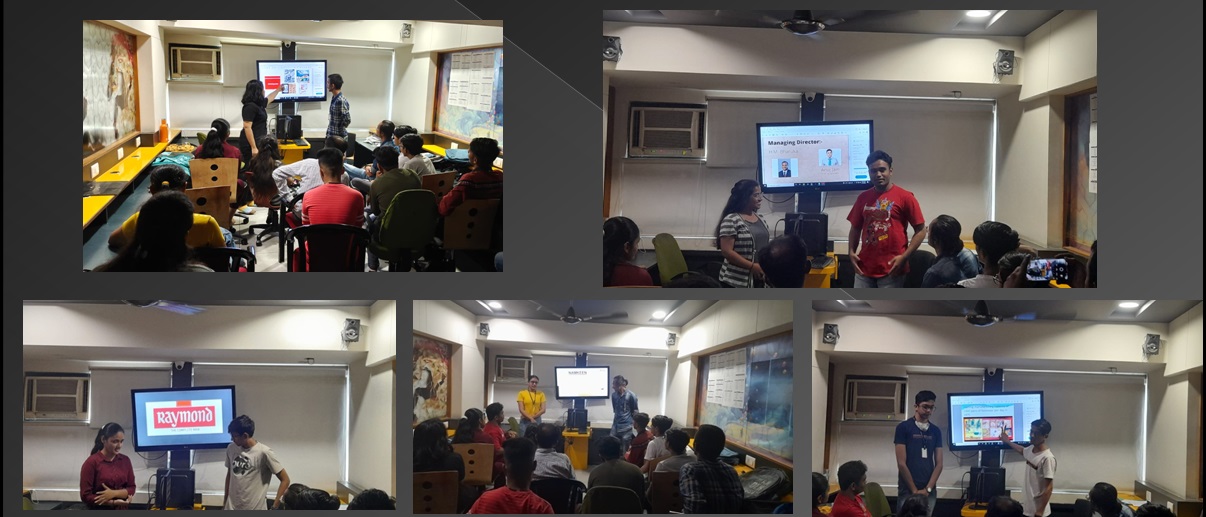 Exhibition on Innovative Packaging Design by Graphic Students
Arena Animation Sayajigunj Took the Initiative to Make it reach Maximum People and Create Awareness about the Field and Scope. To make this Possible Certain Students were selected and Joined us to be our Brand Ambassadors as they would help Center in reaching maximum people through Workshops, Seminar and Industry Visits and help spread Effective Awareness for the Same.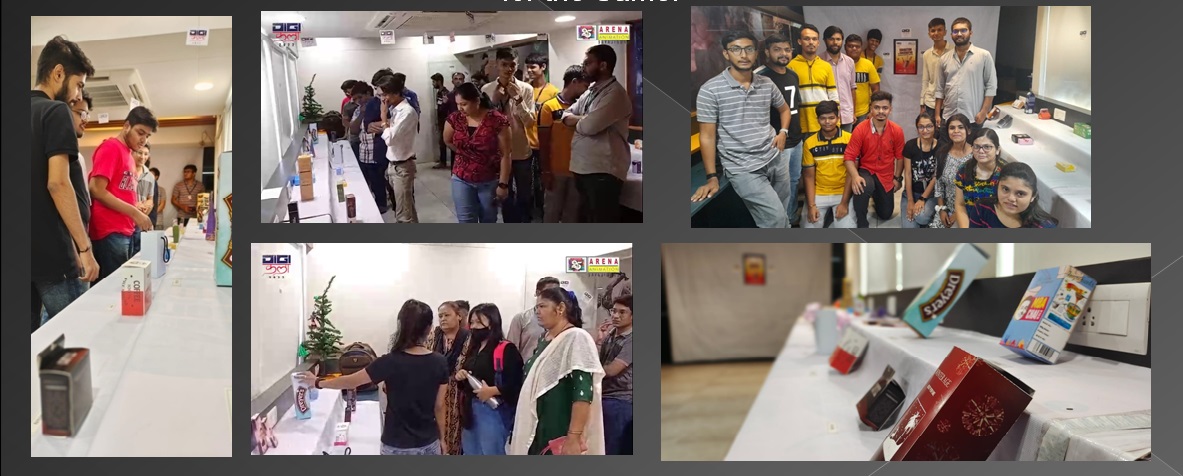 Special Interactive Sessions Were Organized Under General Awareness Program
After the bold Initiative of Indian Government to Develop AVGC Sector extensively in India, Arena Animation Sayajigunj Took the Initiative to Make it reach Maximum People and Create Awareness about the Field and Scope. Interactive sessions were carried out with Students, Youth and parents at Various Places Like Schools,ITI Training Schools and Spoken English Classes and also Invited them For Industry Visit at the Center and Gain More Information.

Farewell Party Organized by Students for Trinity Students
A night full of fun and masti as Junior students at Arena Sayajigunj organized Farewell Party to there Seniors Of Trinity Gaming Course as the party had great Highlights of Games,Dance,Stand Up and Roasting and Delicious Food.The Seniors also Shared there memories and were Obliged by the initiative of Juniors for them.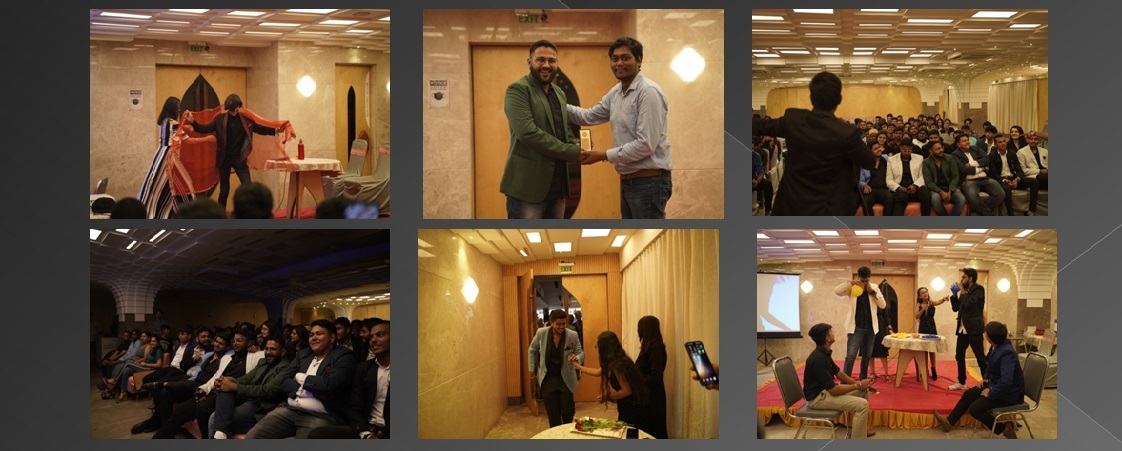 Students Video Song Got Selected at GIFFI Film Festival
Group of Arena Sayajigunj Students Made a Video Song from a Track of Aspiring Artist and Made this Shoot and Edit Project within 10 DaysWhich got Selected for GIFFI Film Festival going to be Held in November in Bengaluru.Group members Pavin Palvila,Neel Gajjar,Krutarth Thumdi and Yeshal Shah.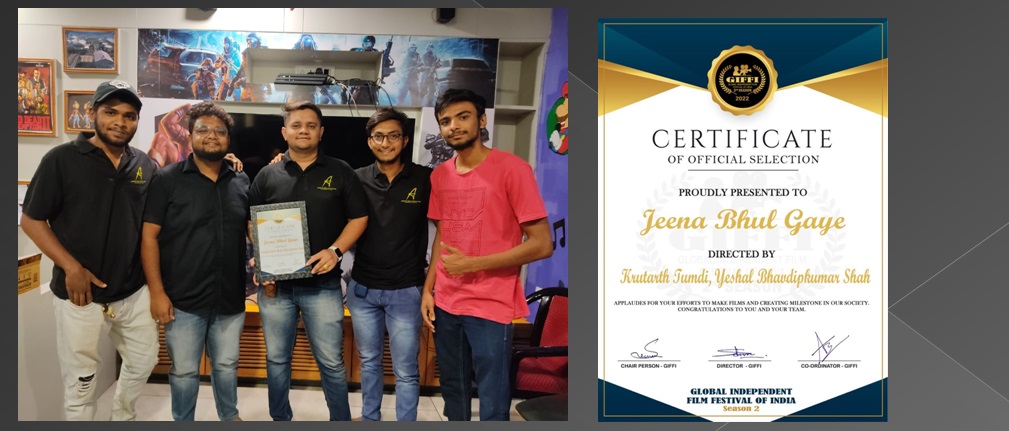 Arena offers career & professional training in areas including Animation, VFX, Gaming, Web Design, Graphics Design, UI-UX, Broadcast, Digital Advertising & Marketing and Multimedia. Our courses are designed to transform students to successful creative professionals.
We are really passionate about teaching and making our students job ready for the upcoming opportunities in the field of media and entertainment, We want to become 1st center in Gujarat to start providing students the teaching of Unreal Engine and make Gujarat a gaming hub of India.