At first look, Adobe Photoshop & Lightroom might appear quite similar. But each program is designed with a different purpose in mind, and each offers a distinct post-production photography undertaking.
Adobe Photoshop
Adobe Photoshop is the go to tool with unlimited creative possibilities. Over the years it has become synonymous with 'photo editing' itself. How many times have we heard, "it's Photoshopped!"
Photoshop is used for heavy image editing purposes. You can even create images & designs using this. Even though quite popular among photographers for retouching, Photoshop today is widely used by numerous professionals including graphic designers, web designers, animators, VFX artists, publishers and architects.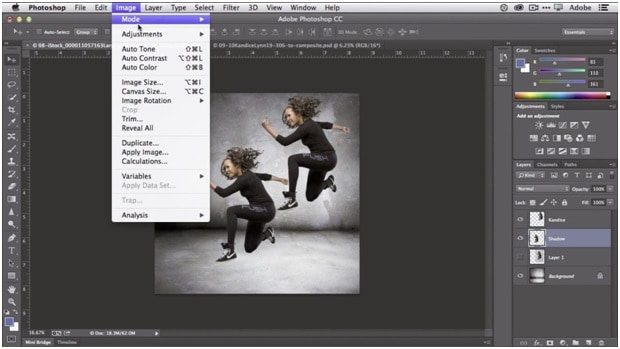 Strengths of Photoshop:
Pixel-level editing – This means, you can edit even at the tiniest level
Comprehensive design & manipulation – Limitless manipulation is possible. Both raster and vector images can be created from scratch.
Layers – As this software allows you to keep different edits on separate layers, you can modify or enhance any layer independently.
Compositing – Using 'Masking' techniques you can protect specific parts of the photo while working on other areas.
Toolbox – There is a huge library of tools at your disposal. And more comes with every update.
Adobe Lightroom
Adobe Lightroom is an image editing program. But that's not the complete picture. It's an image management program too. Unlike Photoshop, Lightroom offers an all-in-one solution to organising, editing, and publishing your photographs.
As a database-driven image management software, it provides the user with the ability to organise and catalog their photographs according to camera type, lens type, date, location and various other criteria. This helps you make a set of basic adjustments to a group of images according to the criteria you define. Those criteria are called presets. You can either have your own preset or import presets from other photographers.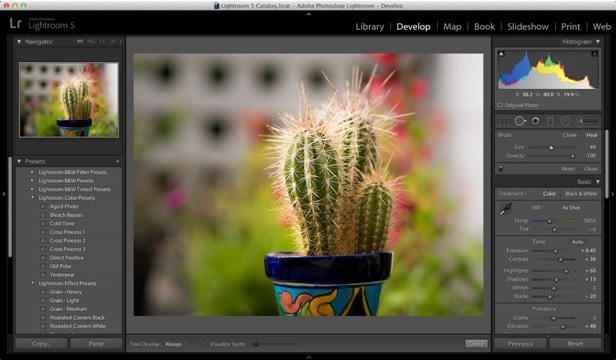 Strengths of Lightroom:
Ability to process RAW files – It accepts RAW files straight from your camera.
Image management – You can organise your images as you import them.
Easier to learn – With a simpler interface and efficient workflow, this software can be handled well even by beginners. However, you must learn Photoshop to efficiently use it.
Conclusion
In short, Photoshop is used for graphic design as well as high-end photo manipulations & edits. Meanwhile, Lightroom is used for quickly organising the entire library of images and making the basic edits to all of them at a time.
Basically, it all depends on the nature of your work, and there's no right or wrong choice.
What software do you use for editing you pics? Do share it in the comment section below.