First Official 'The Boss Baby: Family Business' Trailer and Images
The wait will soon be over, there's a new "boss," baby, and she's getting the band back together, in the animated comedy, The Boss Baby: Family Business, hitting theatres March 26, 2021.
In the sequel to DreamWorks Animation's 2017 Oscar – nominated blockbuster comedy, The Boss Baby, the Templeton brothers, Tim and his Boss Baby little bro Ted, have become adults and drifted away from each other. Tim is now a married stay-at-home dad. Ted is a hedge fund CEO. But a new boss baby with a cutting-edge approach and a can-do attitude is about to bring them together again, and inspire a new family business.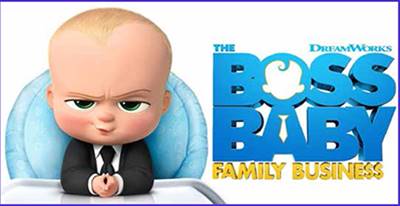 The Boss Baby: Family Business is directed by returning film maker Tom McGrath.
YouTube Links:
THE BOSS BABY: FAMILY BUSINESS | Offcial Trailer
Source: DreamWorks Animation
Courtesy: www.awn.com
Epic Acquires Hyprsense Technology to Optimise Player's Immersive Experience

Epic Games is acquiring the technology of Hyprsense, a leading developer of real-time facial animation technology. Animating convincing digital characters allows players and creators to feel truly present in an immersive socially connected experience. With this acquisition, the game company can also further its work to make content production more accessible.
Members of the Hyprsense team will partner closely with Epic's game development teams and also collaborate with its digital human's team, led by 3 Lateral and Cubic Motion. This will help accelerate Epic's journey to build new and better tools and systems for developers and players alike. It will also give Unreal Engine creators the ability to deploy and drive the most advanced character assets, on any platform.
YouTube Link:
Hyprsense Real-Time Facial Animation Technology
Source: Epic Games
Courtesy: www.awn.com
Netflix Drops New Trailer for 'Bombay Rose'
Bombay Rose, the first Indian animation film ever selected to open Venice Critics Week, is coming to Netflix December 4 globally, except for China; the film will be released in 2021 in France. A selection at the Toronto International Film Festival and winner at the Chicago and Mumbai Film Festivals, it was honoured with the 'India Gold Silver Gateway Award' and the Manish Acharya Award for "New Voices in Indian Cinema" at the 21st Jio MAMI Mumbai Film Festival.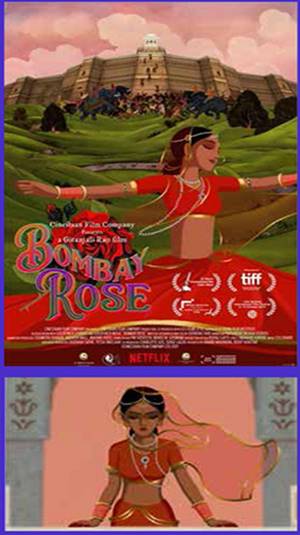 The 2D hand-painted animated feature tells the story of a young club dancer, escaping from child marriage, living in the streets of Bombay, who must choose between fending for her family and finding love with a boy orphaned by the militancy. Hand-painted frame by frame and woven delicately through music, a red rose brings together three tales of impossible love: love between a Hindu girl and a Muslim boy; love between two women; and love of an entire city for its Bollywood stars. Based on true events, the film, in documentary fashion, explores the ruthlessness of a society where the love and life that reigns on the big screen can crush you in its mean streets.
Bombay Rose was directed and written by Gitanjali Rao.
YouTube Link: Bombay Rose | Gitanjali Rao | Offcial Trailer | Netflix India
Source: Netflix
Courtesy: www.awn.com